We work with neighborhood leaders and volunteers to create low-barrier, accessible programs and events that meet our neighborhoods' needs, from childcare to free community dinners.
Kid's Club & Youth Programs
NMCDC has offered free summertime youth programming to our community for 10 years! Our summertime drop-in programs are open to youth aged 6+ and aim to provide affirming adult supervision, exploration and play, and nutritious food to young people in our neighborhood.
Missoula Outdoor Cinema
A neighborhood tradition since 2002, Missoula Outdoor Cinema (MOC) is a donation-based, summertime outdoor film event in the Northside neighborhood! Movies are shown on Saturdays throughout the summer at the Head Start Playground on the Northside and begin after sunset.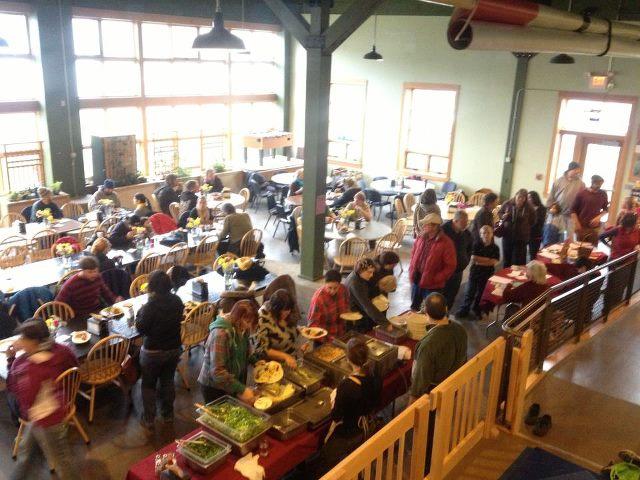 Community Dinner
Due to the pandemic, we have temporarily stopped doing our regular dinners. Check back for updates on when we plan to continue this program!
Northside vs. Westside Snow Town Throw Down
In the pandemic winter of 2020-21, Northside-Westside CREW and NMCDC organized the 1st Annual Northside-Westside Snow Town Throw Down, a NS-vs-WS snow sculpture competition. The Westside took home the title in our inaugural competition (decided in a head-to-head rock-paper-scissors competition on the bike-pedestrian bridge). Congrats, Westside!
Support NMCDC's work in the community!